Maybe you want to hit 10k per month. Or scale to 20k, 30k, 40k, or even more.
Every. Single. Month.
Maybe you want this consistent income while working with high-end clients (that are your dream clients) in just a few hours a day.
Which means you can still enjoy life, like spending time with your loved ones and being able to travel whenever you want.
Oh, you've seen many images of it online — entrepreneurs lying in a hammock at the beach, seemingly careless about the world while still having their businesses attracting clients and $$$ even when they're on vacation.
And so you hustle. And hustle some more.
Truth is, hustling for every single client — it's a joke.
There is an easier way: using Facebook ads combined with a high-end funnel. It's ridiculous how using it can change your life. It's like having a round-the-clock salesperson working for you on autopilot every single day.
Imagine having this salesperson working for you behind the scenes while you're taking care of your clients, your loved ones, and yourself. Imagine growing and expanding your business while eliminating your stress, hard work (READ: soul-sucking hard work), overwhelm, and frustration.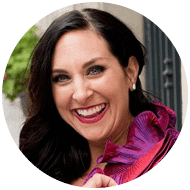 Shawn Neff
Business Coach at ShawnNeff.com
Beautiful, don't torture yourself! There is another way for you.
Let's talk about Facebook ads campaign.
What's behind a successful Facebook ads campaign
Google, YouTube … you can find almost anything through online platforms. But creating a winning Facebook ads campaign isn't as simple as getting pieces of info from different resources and putting them together. This is where most people are getting it wrong.
Building an effective campaign is like building a house. You need to draft a plan for a sturdy house that's going to be useful for years to come. You need a solid foundation. It's the same thing with Facebook ads campaign and funnel. And you can build a solid funnel once and use it for as long you want. 😉
Now there's a lot of strategies involved in this. I'll divide them into 5 phases.
Phase 1 – Create a brand awareness campaign
Let's say you're on the Facebook ads dashboard. The first thing you want to do is create a brand awareness campaign. Regardless of how many people you have in your email list, you always want to add new people in order to grow and scale your business to a higher revenue level.
So, this is what we do with most of our clients. We create a brand awareness campaign by using a live or recorded video (nothing fancy, a simple phone video will do). It can be 1, 2, 3 minutes with high-quality content. If it's a recorded video, you upload that on your FB page, create an ad, and target people that don't know you (cold traffic) in order to start the 'know' stage of the 'know, like, and trust' factor. The goal is for you to show up in front of the right people at the right time and let them who you are.
Phase 2 – Position yourself
Now that you have people watching you, you want to make sure that they see you as having a solution to their problem — someone who's able to take them from point A to point B, someone who's able to remove the pain from their life.
So how do you do that? There are many ways, and one of them is using blog posts. You can craft a value-based blog post where you share some of your best tips and testimonials. During this time, you are opening the 'like' and 'trust' stages of the 'know, like, and trust' factor. The goal here is to build your credibility so that people will see you as someone who knows what you're talking about and someone who can help them.
Phase 3 – Capture email addresses
Adding people to your email list allows you to nurture and build deeper relationships with them. The people who enter your "Email Wonderland" will be your best people — because they chose to be there. You can funnel them into a 3-part video series or a webinar. As soon as they start to consume your content, they find out more about you, your business, and your solution or offer.
The goal here is to solidify the 'know, like, and trust' factor. You are prodding them closer to conversion.
​
Phase 4 – Use scarcity and urgency
Phase 4 is applicable whether you have a live launch (with fixed start and end dates) or an evergreen launch. There are some small differences, but the strategy is almost the same.
Let's say you have a live launch. You can take advantage of people's natural tendencies such as the fear of missing out, as well as wanting to get their hands on what's limited. So if you have bonuses, limited spots, a future price increase, or whatever urgency factors, you need to remind them of these. You can remind them 2, 3, or 4 times. Let's say you have a long launch, like a 6- or 7-week launch. Every week, you can add a new bonus to keep people interested and excited. You can create a Facebook ad to inform them of the new bonus that you've just added. The goal here is to keep people updated on additional offers and emphasize what they're going to miss out if they don't take action.
Phase 5 – Remind them to take action now
Phase 5 can also be used for both live and evergreen launches.
The last phase is all about the cart close. 24 hours before this big day, you want to remind them not to miss their chance, that they need to take immediate action. The ad is all about telling them that "This is it, this is your last chance to join and start moving towards your dream by investing in this coaching package or training, by working with me." The goal is to make them act right here, right now.
As you can see, a Facebook ads campaign has different moving parts. But doing things on your own, like relying on creating social media and blog posts alone, is definitely way more tiring; it's also not scalable. And that means more burnout but less income.
Don't waste your time, money, and energy. You can choose to go the wiser route. With a Facebook ads strategy, you can increase your clients and income on autopilot. And start dedicating your resources to grow your business, relationships, and impact on your clients' lives.
I'd like to end this post with a question for you:
How do you prefer to grow your business — through the 'struggle hustle mode' or through the 'easy hustle mode'?
Let me know in the comments.