High Negative Feedback!"…"Low Relevance Score"…"Cost to high"…
These are just a few of the metrics that show your ad is not performing well. But how do you fix them?
Maybe you've tried everything known to man to make your ads work. But you still don't get a consistent flow of leads and you still worry about discovery calls getting booked.
Not anymore!
I've launched The Facebook Ads Makeover: a value packed session that hands the power of Facebook advertising over to you.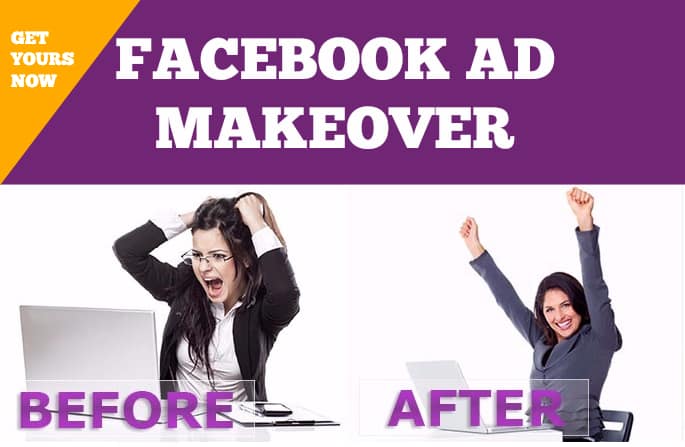 Here's how this works…
You'll show me your ad and I'll highlight the areas that need improvement plus you'll know HOW to make the necessary tweaks.
No more hopping and guessing! No more overwhelm, frustration and fear!
With the Facebook Ads Makeover you'll see EXACTLY what's stopping you and how to move forward.
BEST part? It's FREE and you can grab yours right now!