READY FOR NEW INCOME HEIGHTS?
What would 10-20 new appointments/strategy sessions each week mean for your coaching business?
Coaches must have scalable, duplicable traffic campaigns that produce high-end clients if they want consistent growth.
Customers are the life-blood of any business. It sounds cliché, but it's true. Businesses need a repeatable system for generating new leads and customers… one that doesn't break the bank.
That's why "one hit wonder" traffic campaigns just aren't enough. Coaches today must have scalable, duplicable traffic campaigns that produce new, qualified customers from scratch if they want consistent growth.
More often than not, these "scalable" campaigns come in the form of a very executed Facebook ads campaign. Sounds simple, right? But here's the real problem...
Most businesses, though, have no clue about the strategy that a profitable Facebook ads campaign needs to have. And most of the time, they don't have the patience and time to master Facebook ads…..because there are so many moving parts.
You have targeting, bidding, images, statistics to track (and understand). Then you've got your website pages, lead magnet, and figuring out how to write "copy that converts." Once this is done, you must "optimize your ads to make them work."
Bottom line: It's a lot to do, and you must do it right to make sales … .
Your ability to nail ALL OF THIS AT ONCE is going to be the difference between wasting your money and landing clients consistently, making 5 figure months a new normal and building your empire 10x easier without sacrifice, working hard or overwhelm.
So, what's the solution? Presenting ...
FACEBOOK ADS DONE FOR YOU
The Kind Of Results You Can Expect:
10-20 Appointments Each Week
---
I know it works, and that's I can say that you will generate 15 appointments in your first 60 days, and 10-20 appointments each week thereafter.
Making Multiple 5 Figure Months Your New Normal
---
You'll have consistent cash flow, get out of the entrepreneurial financial roller coaster fast and have access to 30k+ months with EASE.
Fast Track To Multiple 6 Figures And Beyond
---
With this system, you'll make your business work for you 24/7 but does not need you 24/7, multiply your profit, plug those income leaks & land high-end clients CONSISTENTLY.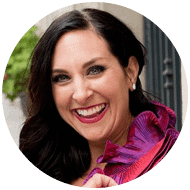 Shawn Neff
Business Coach at ShawnNeff.com
My Automated Funnel Brings Me, High-End Clients, Every Single Month While I'm Out Playing With My Kids.
Florentina and her team helped support a successful campaign from start to finish. We started with a concept, developed the program, created the funnel, and launched the program. Now, with this automated funnel, brings me, high-end clients, every single month while I'm out playing with my kids.
I'm running Facebook ads campaigns for coaches, consultants and small business owners since 2013 and helped my clients get leads for as low as $0.58 each, 10x their investment, create sales and leads consistently with evergreen funnels, sell high end coaching packages with webinars, quadruple their email list, have 5 figure launches and more.
​

Florentina Istrati
Certified Customer Acquisition Specialist and Facebook Ads Strategist

I'VE INCREASED MY LIST BY 800+ TARGETED LEADS THAT ARE BECOMING PAID CLIENTS NOW
Before I was struggling to get good leads for my business and after working with Florentina, I was able to reach my target client from around the world, increase my list by 800+ targeted leads that are becoming paid clients now. :)
Sherina Mayani // Life and Business Coach, Founder of SherinaMayani.com
FLORENTINA IS FANTASTIC AT WHAT SHE DOES & I'M REALLY IMPRESSED WITH HOW SHE BROUGHT THE COST PER CONVERSION DOWN.
Florentina was on my list building Facebook campaigns day in day out until she tweaked it to perfection. She is fantastic at what she does and I'm really impressed with how she brought the cost per conversion down.
If you're looking for somebody who will be 100% dedicated to making your Facebook Ads WORK, Florentina is your woman.
Lenka Lutonska // Founder of AdvantageWoman.com
A FEW FACEBOOK ADS EXAMPLES
I GOT $20,500 IN REVENUE & ALSO INCREASED MY PROSPECTS EMAIL LIST WITH 44% WHICH WILL RESULT IN EVEN MORE BUSINESS
I decided to work with Florentina to book more clients for my coaching business, and I am happy I did! I got $20,500 in revenue – and 1000% ROI. I've also increased my prospects email list with 44% which will result in even more business. I plan to keep working with Florentina and have her as my secret weapon to boost my revenue with Facebook ads that work!
Jessica Riverson // Business Consultant & Certified Money Breakthrough® Coach
IN LESS THAN 3 WEEKS, I GOT 500 SUBSCRIBERS FOR JUST $0.58 EACH.
When I started working with Florentina, I had no idea how to launch a Facebook ad or what was involved. In less than 3 weeks, I got 500 subscribers for just $0.58 each.
Thanks to her, I don't need to worry about promoting my business and discovery calls getting booked.
If you need help with your Facebook ads, I highly recommend working with her.
Sarah Negus // Spiritual Mentor